Keeping Tabs on your Network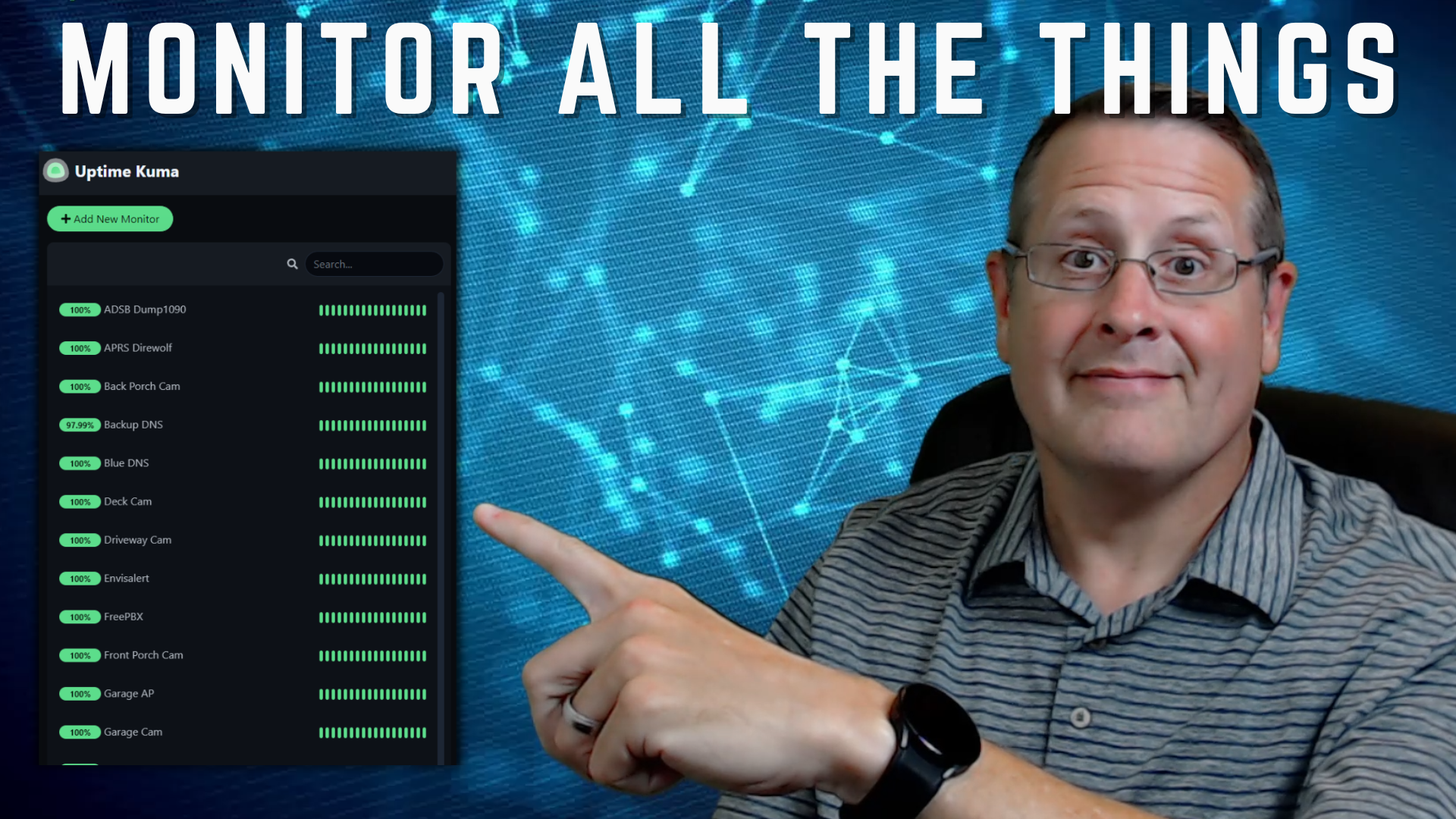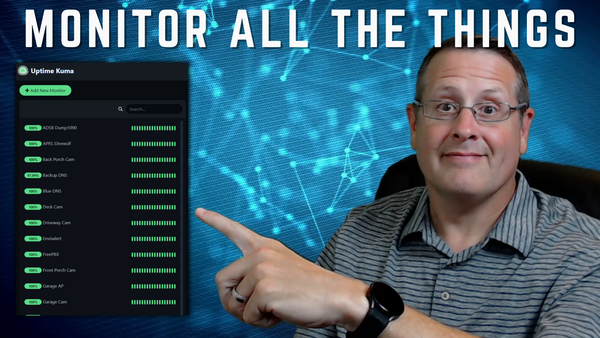 If you run a home lab or run anything of importance in your home network, it is important to know when things are not working as expected. I've had many occasions in which something went down and I was either notified by the owner of the service I was providing data to (ADSB stuff, Ham Radio, etc.) or the family went to use something and it was not there.
You have probably seen a self-hosted service called checkmk on some of my videos. In fact, some of you have even asked me to make a video about that, and I might do that at some point.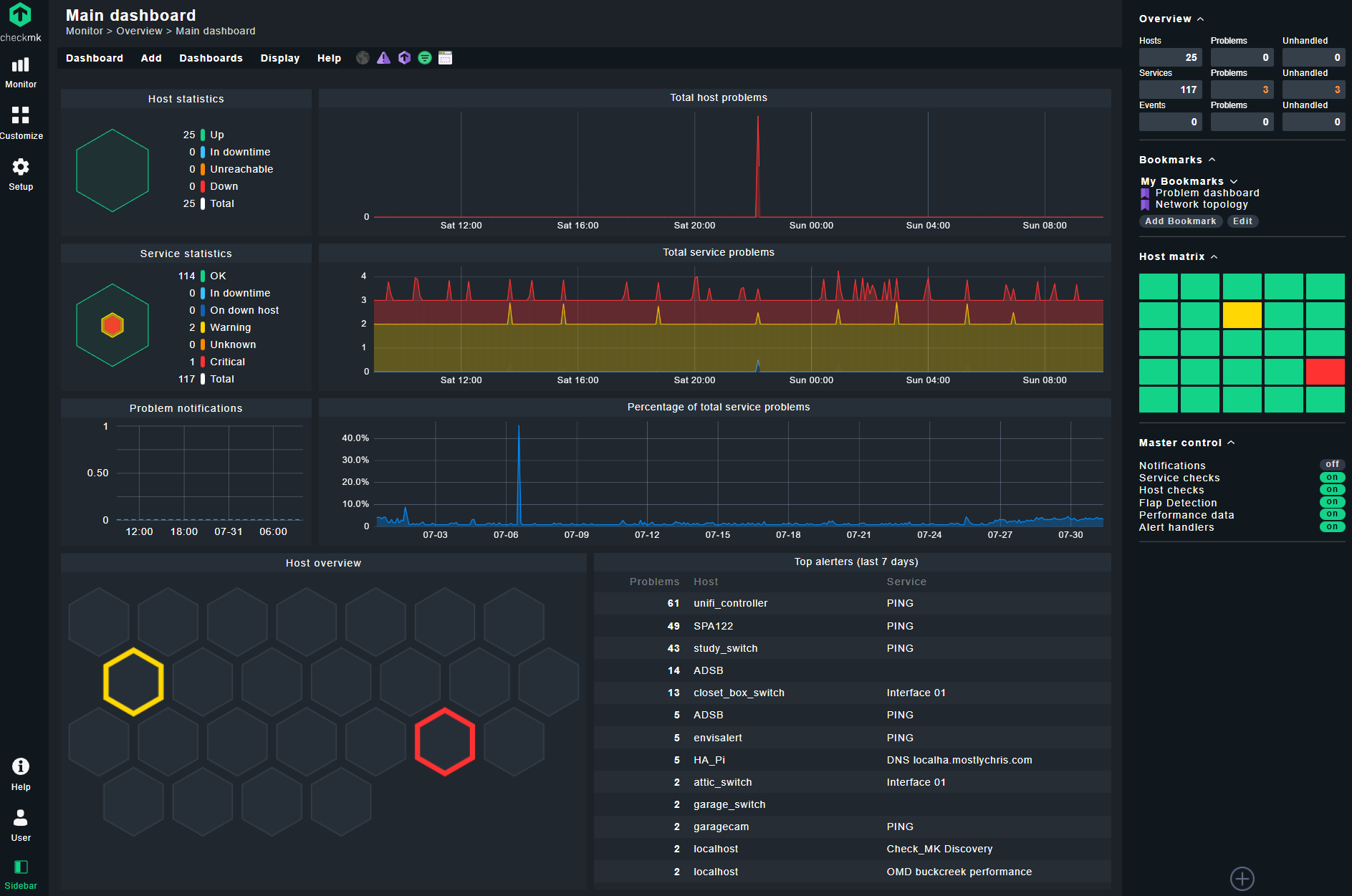 Although checkmk is a fantastic tool for monitoring network services as well as logging response times and port status of switches and routers, it is complicated to set up and the free version is limited to 25 devices. This is true even on the self-hosted version. It is probably a bit too much for the average home lab user and it starts to get pricy if you need more than 25 monitors (I do, believe it or not).
What I have found to be a better solution for the "hobbyist" or casual user is a service called Uptime Kuma. Take a look at my video in which I go over install and configuration of Uptime Kuma.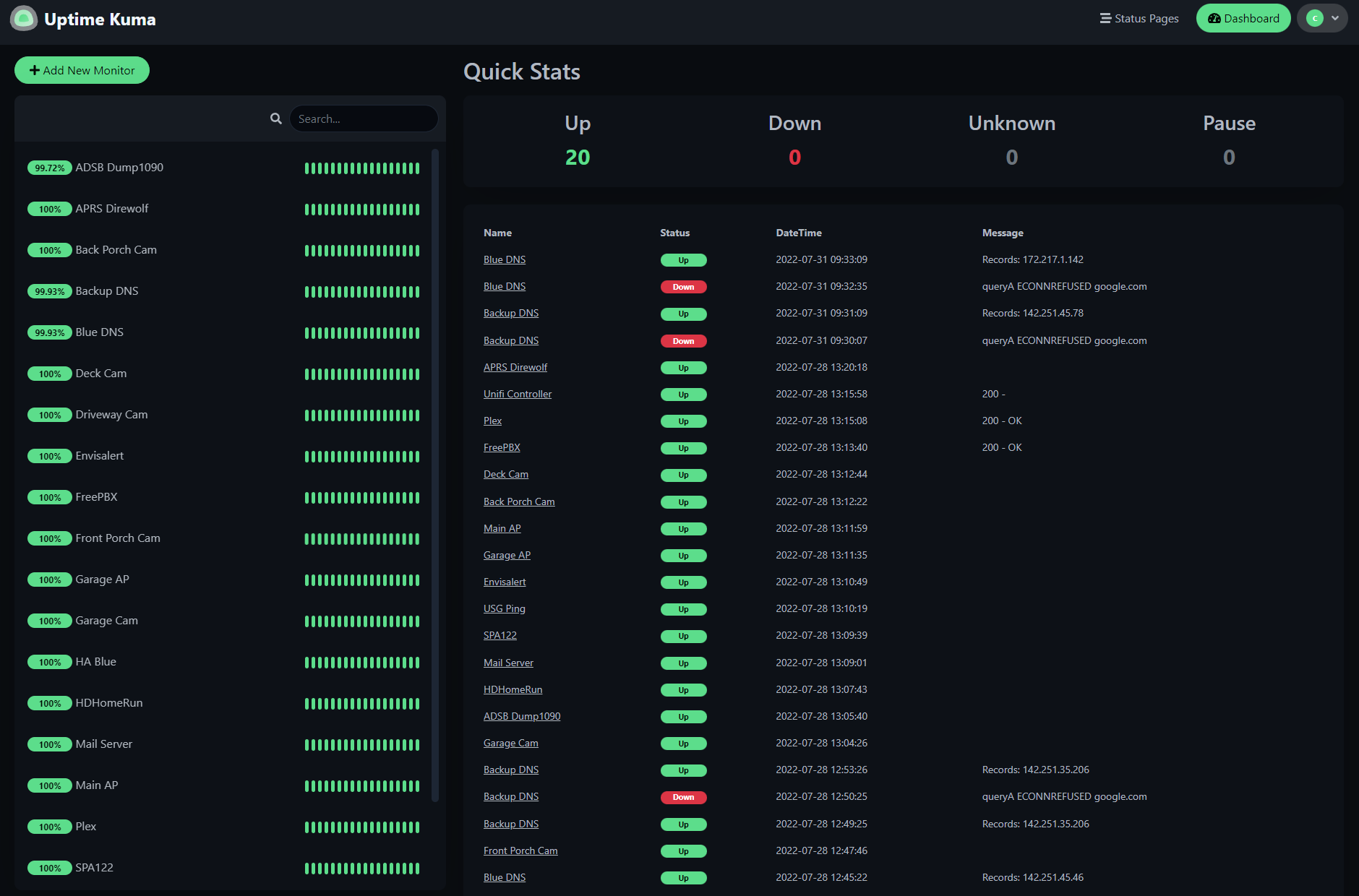 Uptime Kuma is a monitoring tool based on the popular site Uptime Robot. I use Uptime Robot for a few monitors to look from an outside-in perspective. For all the rest of my monitoring, the simplicity of setting up monitors and notifications--there are over 90 choices--makes this an ideal tool. The features of Uptime Kuma are many, as noted on their page.
Monitoring uptime for HTTP(s) / TCP / HTTP(s) Keyword / Ping / DNS Record / Push / Steam Game Server.
Fancy, Reactive, Fast UI/UX.
Notifications via Telegram, Discord, Gotify, Slack, Pushover, Email (SMTP), and 90+ notification services.
20 second intervals.
Multi Languages
Multiple Status Pages
Map Status Page to Domain
Ping Chart
Certificate Info
Proxy Support
2FA available
You can create status pages like those that you see for many services on the Internet. They are fully customizable via CSS and you can group your services/devices for an easy view of status.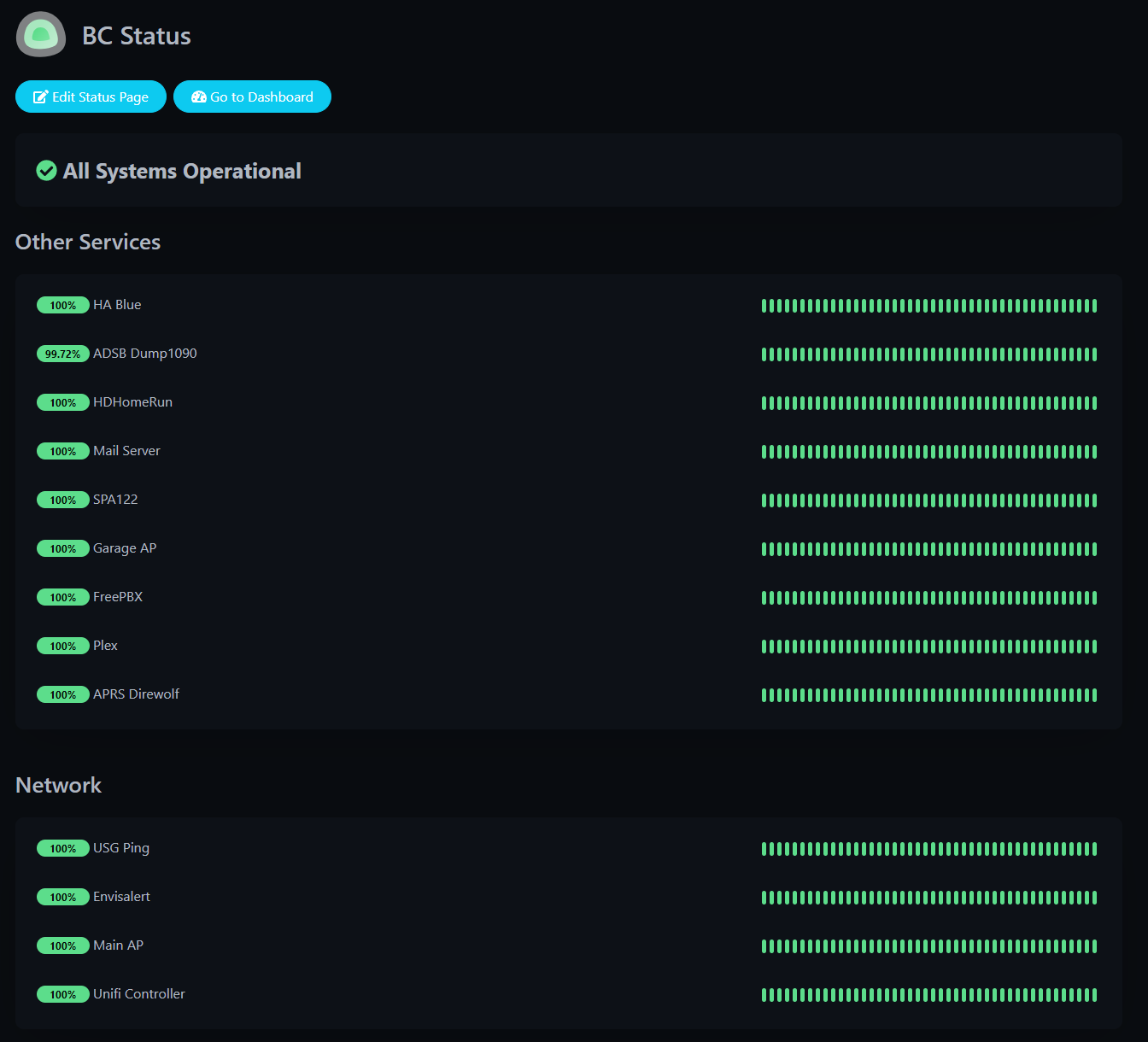 You can run Uptime Kuma in a Docker container or stand-alone. The version I am running is hosted on my Home Assistant server as an Add-On. That is probably THE easiest way to install and run the tool.

As always, the details can be found in my video. Take a look, and while you're there, please hit that subscribe button!